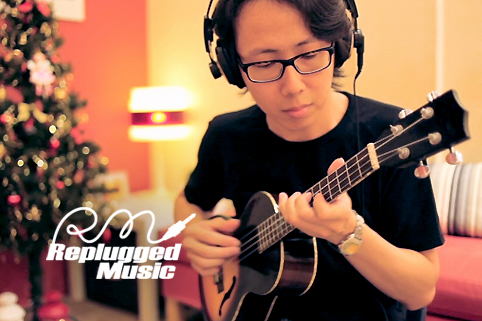 Kangyang took up Chinese flute (Dizi) as his first instrument back in 1990. He later developed an interest in pop music, which eventually led to the playing of guitar, piano and ukulele. His performing experience started when he joined The Ark Cafe and Tea as a musician in 1996, and became a regular performer for the next 9 years. He was also the principle flute player with SAF Music & Drama Company Chinese Orchestra during the year 2000 – 2001, and had participated in a series of performances in Australia.
As a songwriter, Kangyang's compositions has been used by companies such as Singapore Cable Vision and SPH MediaWorks, and has also released his own works in 2 local compilation albums. As a musician, Kangyang is also involved with numerous live performances and recording projects.
For soundtracks, some of his works can be heard on 'The Girl in Pinafore' 我的朋友我的同学我爱过的一切 and Channel 8 drama series 'Crescendo' 起飞 .
Some artistes he has performed with includes:
Stefanie Sun (孙燕姿), Kit Chan (陈洁仪), Elva Hsiao (萧亚轩), Jiang Meiqi (江美琪), Dick Lee (李炳文), Jeff Chang (张信哲), Phil Chang (张宇), Valen Hsu (许茹芸), Eric Moo (巫启贤), 2 Gals, Tanya Chua (蔡健雅), Terry Lin (林志炫), Julia Peng (彭佳慧), Su Rui (苏瑞), Liang Wenfu (梁文福), Pan Ying (潘盈), Zheng Zhanlun (郑展伦), Wu Qingkang (吴庆康), Hong Shaoxuan (洪劭轩), Yan Liming (颜黎明), Cai Lilian (蔡礼莲), Joi Chua (蔡淳佳), Jimmy Ye (叶良俊), Tian Jing (田劲), Jiang Hu (姜鄠), Deng Miaohua (邓妙华), Pan Xiuqiong (潘秀琼), Fan Weiqi (范玮淇), WAWA "娃娃" 金智娟, etc.
CD credits:
她说 – 林俊杰 | 时间的礼盒 – 蔡淳佳 | 曹操 – 林俊杰 | I DO – 阿杜 | 坚持到底 – 阿杜 | 日出 – 蔡淳佳 | UFM 100.3FM – Various Artistes | 两人三角 – 2个女生 | A PIECE OF MY DREAM – 蔡礼莲 | 抬头望 – Seven | REPLUGGED – Various Artistes
Commercial jingles, TV and radio jingles:
SCV Channel 56 E-City Jingle (2006) | SCV Channel 56 E-City Lunar New Year Jingle Trailer (2005) | TCS Channel 8 看电视 (1st Version) | MediaCorp LOVE FM97.2 最爱频道 Trailer (Rock Version, Chinese Flute Version) | SPH Mediaworks FM100.3 SUNDAY 11 Trailer