Here's what our happy participants have to say:
---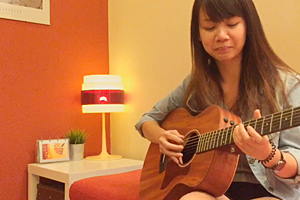 "I have been with Replugged Music for close to 6 years.  Being taught by KY who is quite the perfectionist and an artist in his field is definitely not the one of the least stressful things I've done. He does however bring out the best in his students, push them to their limits and you'll soon discover you are able to do things that you never imagine you could do. Hats off to your dedication, and RM FTW! "
– Sylvia Ng
---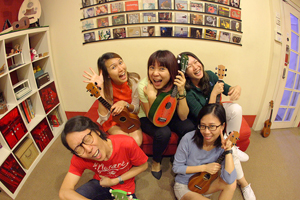 "Really enjoyed myself during these 6 months. Time flies when you are having fun! 6 months passed like a blink. Now I have one less thing to look forward to after work, hah. KY, you are one of the most patient person I've ever met. Thanks for your patience, guidance and attempts to inspire us in ukulele and music."
– Yan Xingfang
---
"For someone who has zero music background, it took some time for me to decide on whether I really want to learn ukulele. I was afraid that I would have difficulty catching up and give up halfway. However many thanks to Replugged Music and Jianhua, I didn't regret my decision. Thank you Jianhua for guiding me through the 2 stages of Pop Ukulele Course, I fall in love with ukulele. Jianhua is very approachable and will always try his best to address to our questions. He always gives his own suggestions on how to play the different chords, which I find them useful. I am grateful for the patience and the knowledge he had shared. Thank you Jianhua for making the lessons so enjoyable."
– Monika Fravinia
---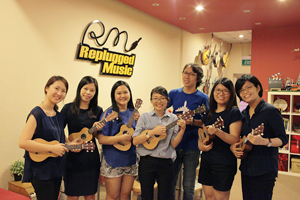 "I'd like to appreciate your fun and friendly teaching for the whole lessons. As a person who is teaching as well, I learned a lot from your passion and patience."
– Lee Yuri
---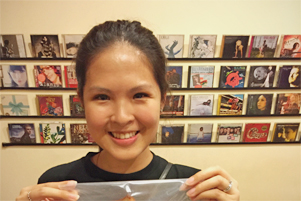 "Replugged Music was the first music school that came into my mind when I wanted to learn ukulele, and I didn't regret it. At first, I couldn't even play ukulele at all and since I went to their classes, my skills definitely improved a lot. Moreover, Replugged Music is not only the place to learn ukulele, but also I found many good friends and I will treasure them a lot! Thanks Replugged Music!"
– Deli Natasha
---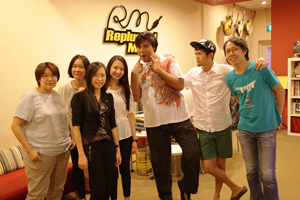 "You're an awesome teacher and a passionate one too. The class wouldn't feel so relaxing and comfortable if it's not for you. I hope you will continue spreading the love of music for many years ahead."
– M. Khair
---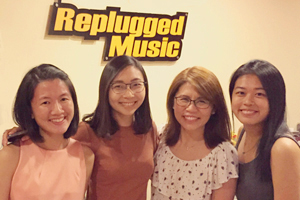 "Thank you so much for your guidance ya. You have been extremely patient! Ultimately thankful!"
– Clara Lam
---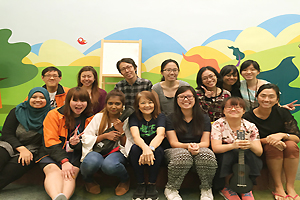 "Thank you for being such a patience instructor and enduring our "artistic orchestra"! We could perhaps arrange another refresher workshop in future."
– Astra Yap
---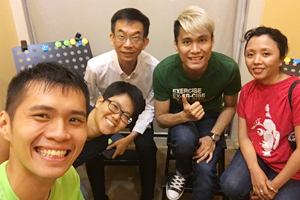 "…would like to thank the school for the opportunity to pick up the instrument and Mr Lee for the teaching and guidance. Much appreciated."
– Chua Kah Sheng
---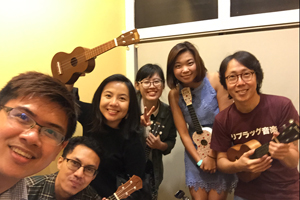 "Thanks so much for the 3 months ukulele learning journey. We had so much joy and laughters during the lessons which really is an awesome wrap up for end 2017. However, the best is yet to come..hahaha! Let see when we all can meet again and learn more music kong fu from Kangyang.. hahaha!
Kangyang, many thanks for your patience, tips and lively lessons, I really enjoyed and always looking forward to the Mon music lessons. It seems like the musical instruments come lively whenever play by you, really awesome and cool!"

– Sandra Tay
---