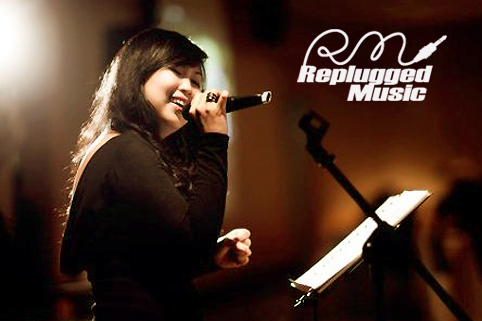 Since her university days, Hui Bing has always singing and actively participated in on-campus concerts and gigs. Her performing credits include clinching the NTU/NUS Cultural Activities Club Chinese Solo Champion and other singing competitions in school. After graduation, Hui Bing continued to pursue her interest and passion in singing. Since 1995, she has been performing regularly at various cafes and pubs in Singapore. Also a demo singer for publishing firms, she has lent her voice to numerous local compositions and performed live on local radio stations such as UFM 100.3, YES 93.3 and Love 97.2. She cherished the opportunity to be involved in various concerts, sharing the stage with local artistes such as Kym Ng, Joi Chua and the renowned Singapore Chinese Orchestra at performing venues such as the Esplanade and the Singapore Botanic Gardens.
As Hui Bing is also responsible for some of MediaCorp's drama theme songs, you may have heard her voice on 《谁》 from [无花果] and 《任性》 from [破天网] .
Currently, she enjoys singing at weddings where she knows she is making an once-in-a-lifetime occasion more special and memorable through her music. Hui Bing is firm in her belief that anyone who has a voice can learn to sing reasonably well. She has been a vocal instructor for the past 6 years, imparting her knowledge to those similarly keen to learn and hone their craft. Besides Replugged Music, she also teaches vocal to the Chinese Sing and Strum Society at Singapore Polytechnic.