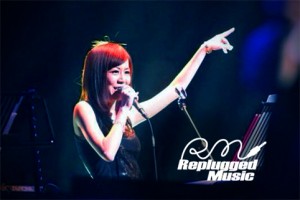 Having performed at countless events and recorded backing vocals for regional artistes, Susanna has come a long way to establish herself as one of the prominent names in the regional music industry. She is highly sought-after as a professional recording vocalist and vocal arranger for commercial projects and CD albums. Susanna is most recognised for her rich vocal arrangements and versatile vocal performances. On live stage, she has worked with singers including Wang Lee Hom, JJ Lin, Kit Chan, Aska Yang (Yang Zong Wei), Terry Lin (Lin Zhi Xuan), Chen Wei Lian and Francis Yip. In studio, she has worked with Miriam Yeung (Yang Qian Hua), Janice Vidal (Wei Lan), Michael Wong (Guang Liang), Jade Kwan and Kelly Poon.
Susanna is equally at ease performing in both English and Mandarin. Her wide range of repertoire includes English, Mandarin, Cantonese and Japanese. She has also recorded in some of the theme songs for local TV drama serials.
In addition to her active engagements as a backup vocal artiste, Susanna also occasionally holds her own performances at various places. As an experienced vocal instructor, she was one of the vocal instructors selected to coach the contestants from Starhub's Sunsilk Academy reality TV programme.
As a songwriter, her compositions can be found in regional commercial and compilation albums.